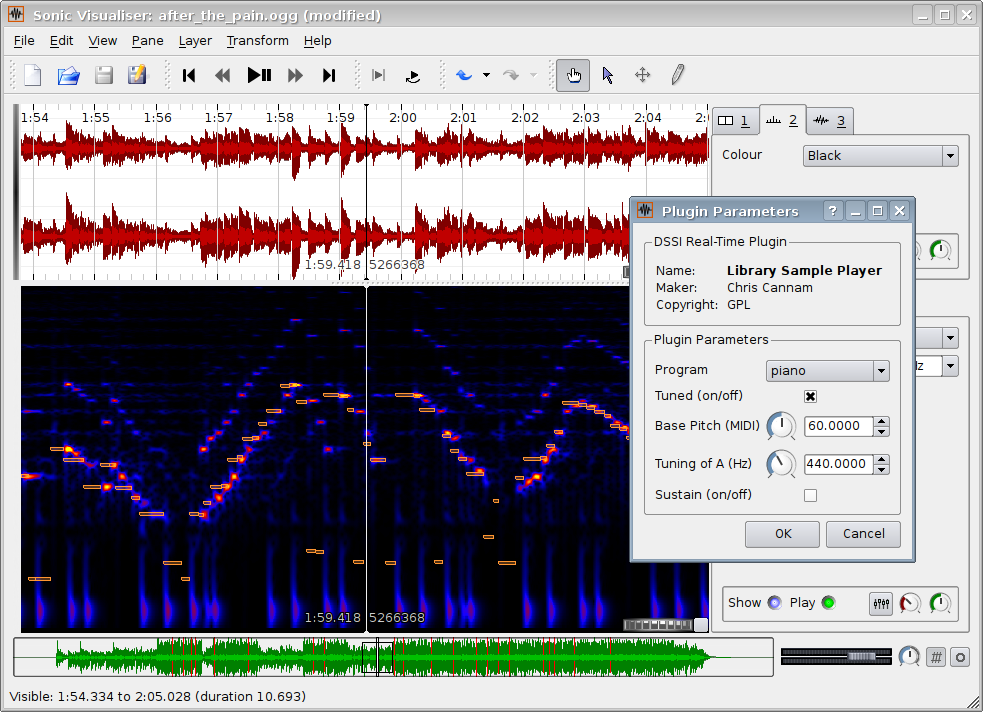 Holy crap this one is good.
I know I've become impatient when loading Sound Forge is inconvenient for a quick analysis of a sound.
This product seeks to eliminate that.
I've just loaded it up, and thrown some voice work in. It's quick. It's clean. It does just what I need, and also has the ability to load plugins.
From their site:
"

Sonic Visualiser is Free Software distributed under the GNU General Public License. The 1.0 release is available now in source code form or as binaries for Linux, OS/X, and Windows.

"
Pick it up here!
someaudioguy some audio guy recording voice over auditions software free plugin voice acting animation production demo engineering